Trying to find the ideal rug to harmonize with your modern farmhouse or mid-century modern aesthetic? Need a primer on design styles? This guide will help you find an area rug that matches your design style. With a little planning, you can find a rug that will elevate the practical and visual appeal of any space.
The right area rug can:
Unify a color scheme
Add a needed textural element
Make a bold or subtle statement
Create a comfortable gathering space
Enhance comfort underfoot
Protect wood floors
Insulate for temperature and sound
Contribute to better indoor air quality
Define a space, especially in homes with open floor plans
Area Rugs By Style
Area rugs are one of the easiest avenues for arriving at a cohesive, inspiring look. Rugs can establish the style or play a supporting role in your decor. We created this guide to help you navigate interior design trends when selecting a rug for your unique style. Just select a style below and dive in.
Boho Rugs
Farmhouse Rugs
Modern Rugs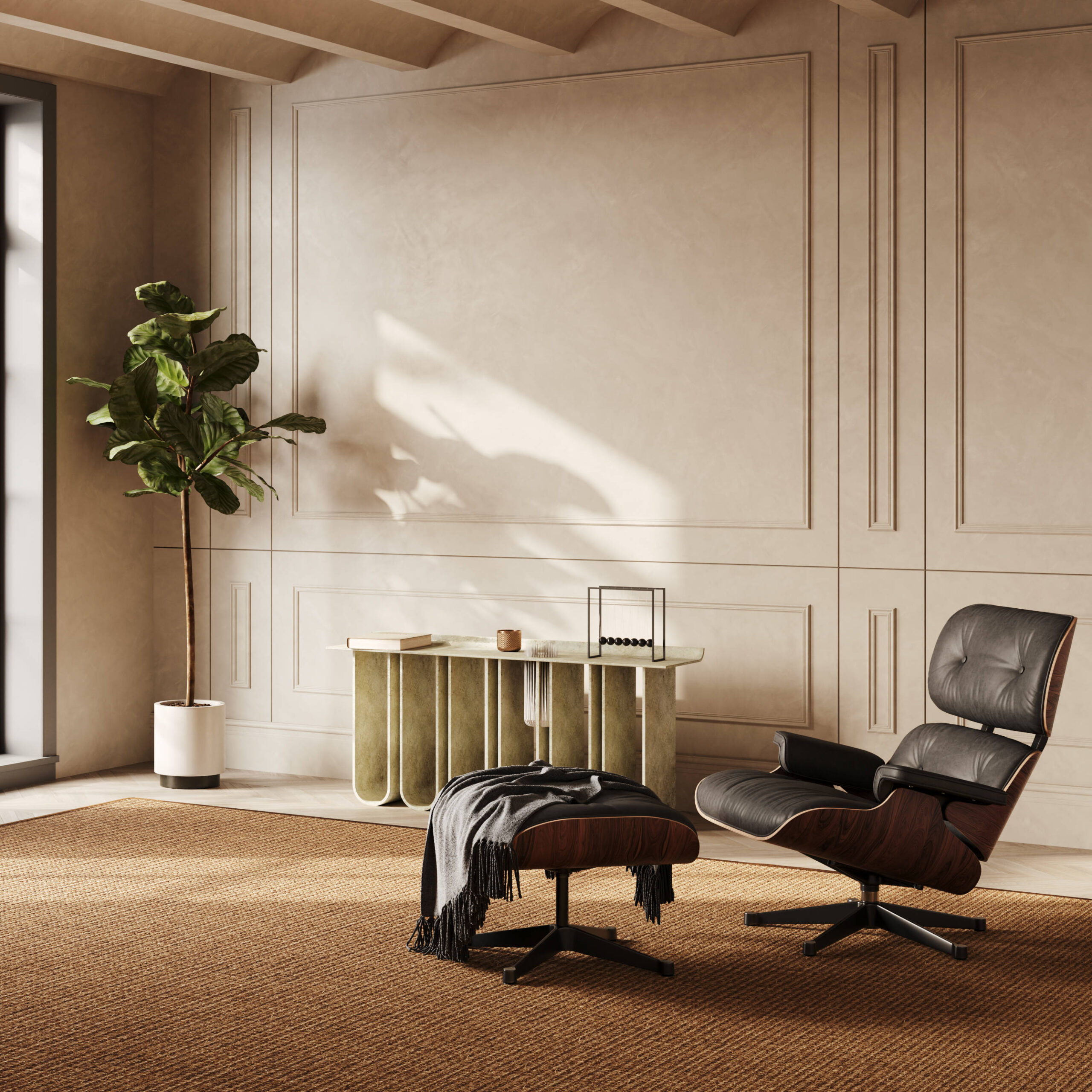 Coastal Rugs
Mid-Century Modern Rugs
Nautical Rugs
Need more details about how to choose the right material for your next custom rug?
Our Everything You Need To Know series has the information you need.
Creating an outdoor gathering space?Need just the right amount of shade? Our guides are here for you.
Wall–To-Wall Carpet & Your Design Style
Wait! What about wall-to-wall carpet and my design style? You can welcome wall-to-wall carpet in any design style and layer in design-forward accessories to bring your preferred look alive. Many interior styles celebrate the look of a floating area rug and the contrast between hard flooring and the embellishment an area rug provides. However, if you inherited carpeting or prefer it, floating a cherished rug over carpeting or proudly showcasing the seamless look of a wall-to-wall carpet is a design statement in itself.
Many of our weaves are available as broadloom for wall-to-wall installations. Stunning TENCEL® carpet from Jacaranda, playful wool weaves from Best Wool's Monasch Collection, sleek SynSisal® synthetic sisal or completely natural wool rugs from our Pure Wool collection are versatile and fashionable options for that wall-to-wall cohesive look. Our entire collection of broadloom carpets is sure to inspire and don't forget to order samples—viewing the color in your space and feeling the carpet's texture will help you make a final decision.
---
Need to prepare yourself for a wall-to-wall installation? Our blog post "Flat Weave Carpet Installation" has everything you need to know, from choosing the material to working with a professional installer.
---
Christy is the Flooring Content Specialist at Curran and sisalcarpet.com. She writes about flooring products with a focus on design and sustainability. For 5 years, her blog posts, technical guides, and product descriptions have led customers along the path from purchasing to maintaining their flooring investments. Her favorite natural flooring? A sisal rug, of course.