Earth tone rugs pay homage to the natural world's beauty and invite an array of soothing colors into our homes. They can ground a room with bolder design elements or complete a cohesive neutral palette. With over 30 years of experience selling natural area rugs, we've come to understand the timeless appeal of earthy rugs and their place in any design scheme. In this guide, we cover standard earth tone colors, how these neutral hues can elevate any design style, and the best materials to incorporate earthy colors into any room in the house.
What are Considered Earth Tone Colors?
As the name suggests, the earth tone color palette comprises hues that occur in nature, specifically soil and mineral tones that lean brown and gray. Some broader interpretations include blues and greens that reflect water and plants, but earth tone flooring tends to embrace colors along the brown-gray spectrum.
While the most prominent earth tones are neutral browns and grays, these touchpoints expand to a wide spectrum of possibilities, from muted beige to warm sienna, to a cool slate. Turning to nature, this isn't a big surprise: think of the difference between a desaturated gray silt soil and the rich burnt orange of terracotta clay. All of these sources of inspiration are incorporated into flooring products like rugs and carpet. An array of undertones influences the shade or tint of material, adding black or white to push the color in a warm or cool direction. Earthy colors from around the world can be brought into your home, conjuring environments as diverse as those found in all corners of the globe.
Here are the names of some earth tone colors you might find in area rugs and carpets, broken down by temperature:
Cool Earth Tones
Neutral Earth Tones
Warm Earth Tones

 

Misty Blue

 

Seashell

 

Umber

 

Sage

 

Light Gray

 

Cinnamon Spice

 

Ash

 

Sand

 

Terracotta

 

Slate Gray

 

Taupe

 

Golden Rod
Popular Materials for Earth Tone Rugs
Since earth tone rugs evoke a sense of harmony with nature, natural fibers are the material of choice for most designers. They capture the look and feel of the contribute to an eco-conscious design ethos. Here are a few popular natural fibers available as earth tones: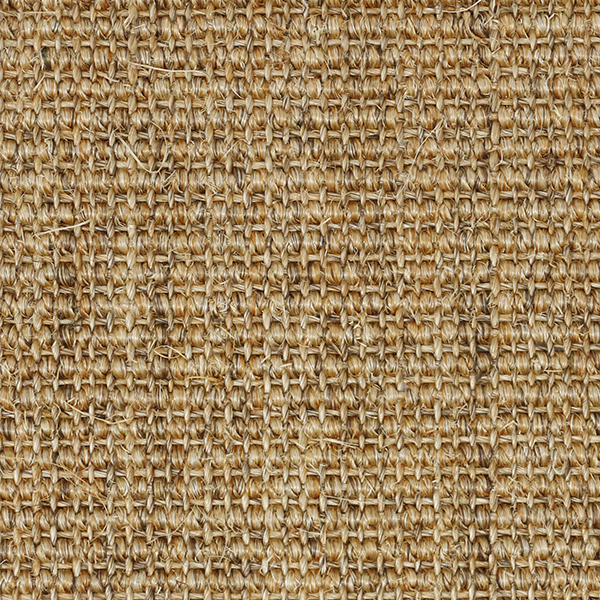 Sisal
Made from the agave sisalana plant, a cactus found in arid environments. Sisal fibers are durable and hardwearing, with textures like tight boucle and patterns such as herringbone and basketweave.
Available in neutral and rich warm tones, flatweave sisal rugs are our favorite choice for earth tone rugs.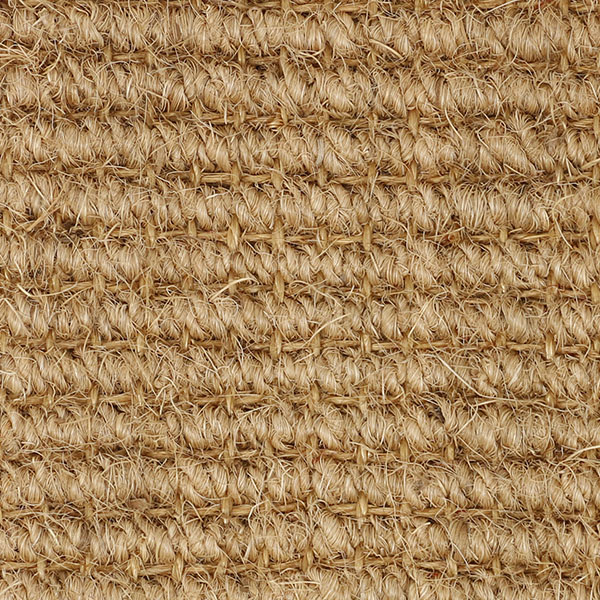 Coir
With colors ranging from tan to deep brown, coir fibers are woven from coconut husks and possess impressive durability bonafides.
Ideal for high traffic & commercial spaces, coir is hard-wearing, thick, and scratchy.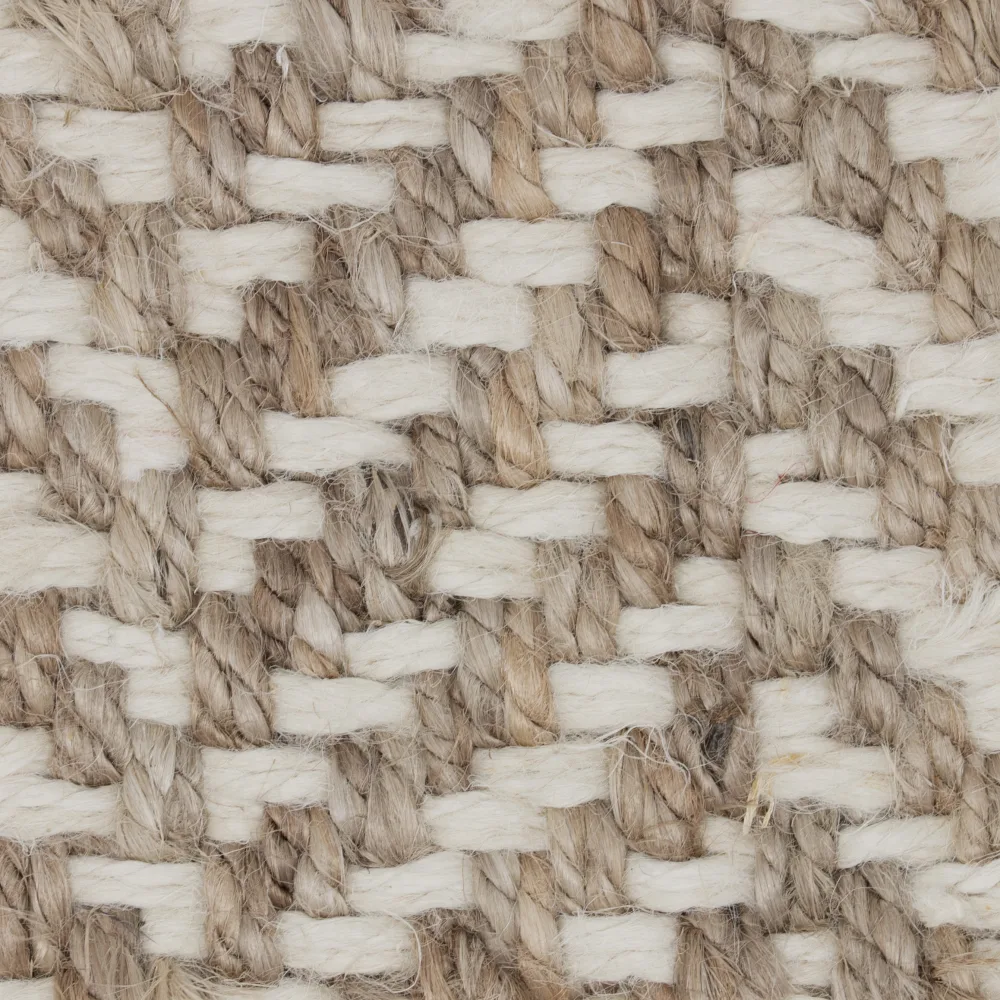 Jute
Loved for its soft feel, chunky texture, and bold braided patterns, jute fibers come from the Corchorus plants originating in South Asia. Natural, undyed jute expresses neutral tans and light browns.
These fibers not only capture the colors of nature but are among the most eco-friendly flooring choices available.
How to Incorporate Earth Tone Rugs in Interior Design
Earth tones bring a calming, tranquil feel to a space and an accommodating design sensibility that is easy to incorporate into any style. Modern minimalist spaces benefit from neutral earth tones for subdued tranquility, while bolder design styles like coastal decor can be balanced with a warm rug. Designers love earthy rugs because they are easy to work into a remodel, can enhance the existing elements in a space, or serve as the foundation for an entirely new vision.
The Art of Layering Earth Tone Rugs
Just as a forest floor brims with contrasting colors and textures, so too do the surfaces of well-adorned rooms. Spaces that utilize reclaimed hardwood or marble flooring benefit from the textural contrast of an earthy rug, building a foundation from a mixture of natural flooring materials.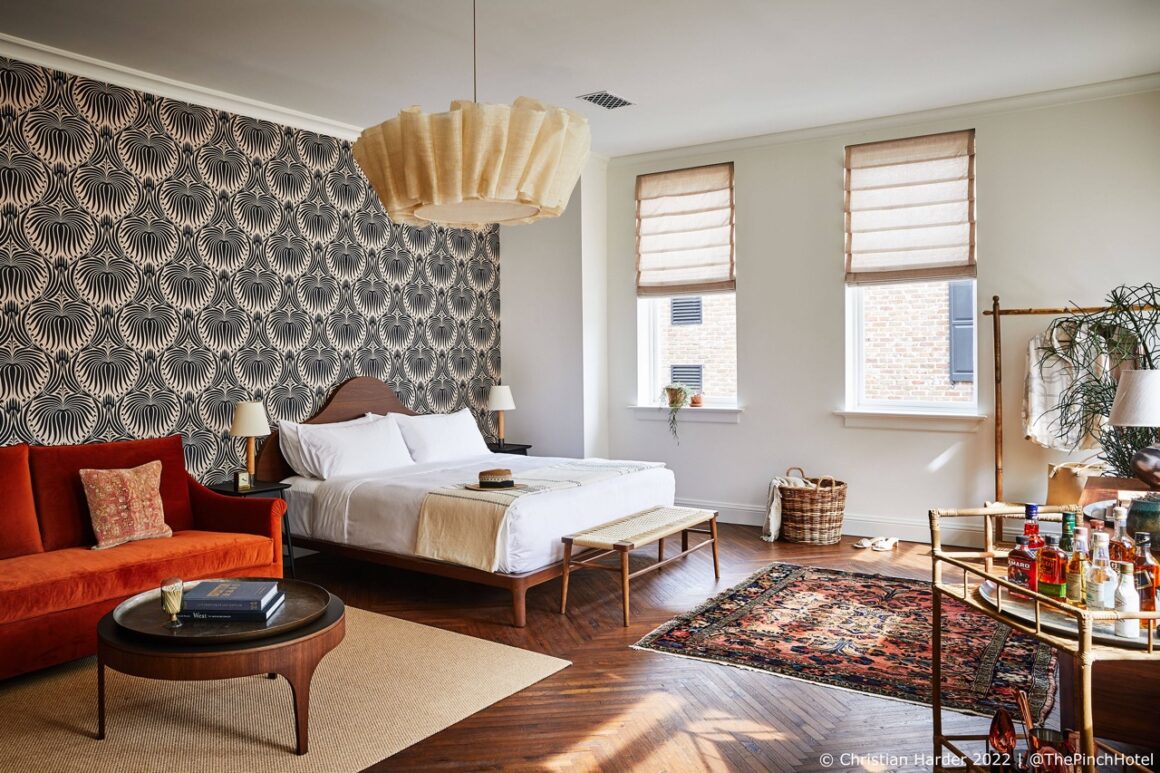 SynSisal® Rugs at The Pinch Hotel
The Pinch, located in the heart of historic Charleston, South Carolina, invites travelers from around the world to experience true Southern hospitality. Every aspect of the space elegantly blends modern amenities with authentic period charms.
Learn how the award-winning design team layered earth tone rugs on top of historic reclaimed wood floors.
We also recommend layering rugs in rooms with natural flatwoven carpet to evoke a sense of depth. A soft, chunky jute rug on wall-to-wall sisal carpet provides dimension and defines zones in the floor plan, tying furniture together or creating pathways. Layer differently shaped rugs to better define a setting or conjure visual intrigue.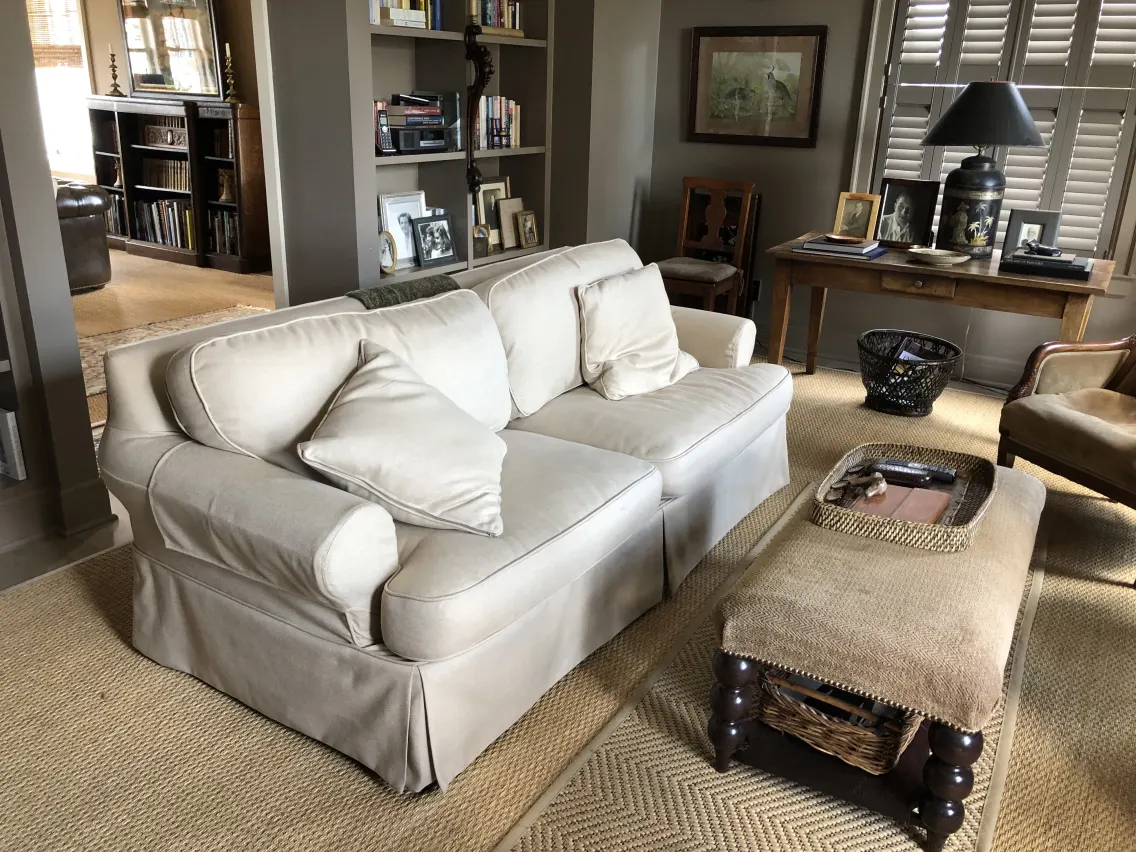 Unifying Floor and Furniture
To fully embrace the concept of bringing the outdoors inside, pair your earth tone rug with furniture that evokes the shapes and colors of nature. Building from the ground up, incorporate furniture pieces made from organic elements. Rattan chairs, leather seating, and ceramic accessories all evoke the look of feel of diverse environments and harmonize with an earthy rug. The right play of materials, shapes, and textures will imbue a visual weight to your room.
As with any rug selection, make sure that you choose the appropriate rug size for your furniture layout. Read our guide for details and reach out to our customer service team if you have any questions when configuring your custom rug.
Instill Serenity with Calming Design
Countless studies demonstrate the value time spent in nature provides to your mental health. Earth tone rugs, particularly those made from natural materials, can create a calming, zen-like oasis in your home or commercial space. While earthy rugs benefit a variety of design styles, they are particularly useful in invoking a cozy sense of warmth or calming tranquility to bedrooms and living spaces.
Even in more vibrant or maximalist spaces, they can balance brighter colors and artificial elements to keep the space grounded. On the other hand, they can energize a minimalist bedroom or living room by adding interesting texture without being overly busy.