In the world of interior design, achieving that perfect balance between tradition and modernity can be a challenging feat. However, there is one design element that has mastered this art effortlessly—plaid wool rugs. These rugs bring together the comfort of tradition with the sleek lines of modern style, resulting in a visual masterpiece that complements any decor.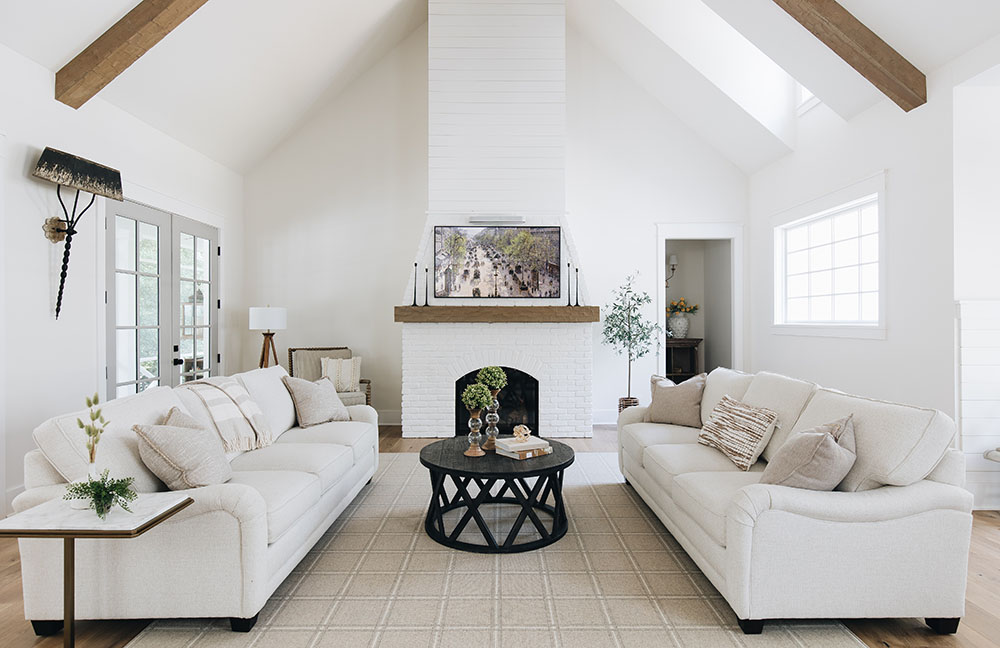 Plaid patterns have been a beloved design choice for centuries. Originating in Scotland, patterns like the classic tartan have transcended their noble beginnings as a symbol of Scottish clans and evolved into a versatile design element. In particular, plaid rugs bring this classic pattern into your home in a way that exudes warmth, comfort, and a touch of sophistication.
Let's delve into how plaid wool rugs seamlessly blend the best of both worlds.
Design Evolution
Plaid patterns, with their origins deeply rooted in the Scottish tradition, have undergone a stunning transformation to meet the demands of modern interior design. For example, the classic tartan plaid, with its intricate "two over two" horizontal and vertical stripes, colorful threads, and historical clan representation, has inspired the worlds of fashion and interior design to create multiple plaid variations. Today, plaid wool rugs not only pay homage to their heritage but also cater to contemporary tastes, creating a beautiful synergy between the past and the present.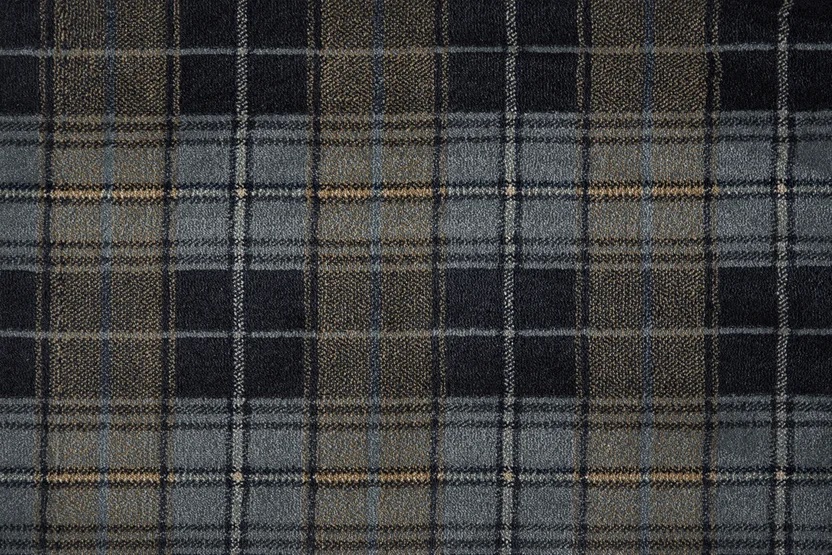 Contemporary Applications
Plaid wool rugs have found their place in modern interior design. Their adaptability makes them the perfect addition to minimalist, industrial, or eclectic decor styles, as they effortlessly inject a touch of softness and geometric interest into these contemporary settings. Furthermore, cozy wool fibers and checkered patterns offer a nice counterpoint to materials like cement, stone, stainless steel, and understated furniture that are often found in minimalist or industrial design styles.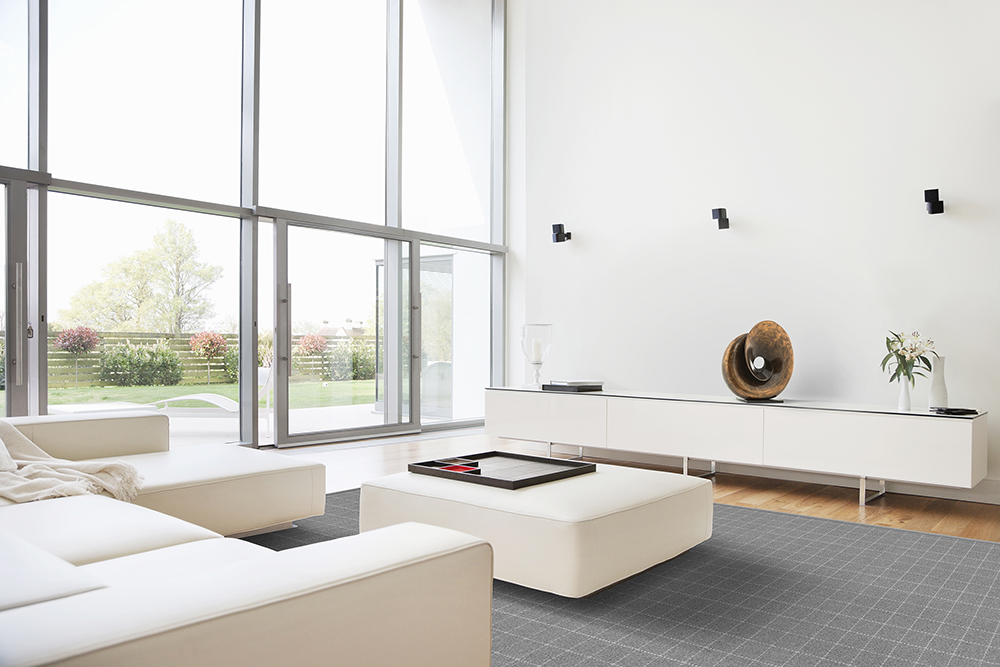 Color and Pattern Choices
Plaid wool rugs offer a diverse range of colors and patterns, including modern interpretations of the traditional design. This wide variety allows homeowners to select a plaid area rug that perfectly complements their modern decor, be it a contrast-rich black and white plaid area rug or a neutral plaid rug. Let's look at a few examples:
The clean lines of a buffalo plaid wool carpet like Victoria or the deep blue of the outdoor plaid carpet Sandpoint complements multiple design schemes and can easily play off colors already present in your decor.
Texture and Comfort
Beyond their visual appeal, plaid wool rugs are a sensory delight. The softness and warmth of wool add a cozy, inviting feel to any room and comfort underfoot. Some plaid wool rugs have thick yarns that add another textural element to your floors. For example, Epic and Portland are loosely interpreted plaids, each showcasing a grid-like pattern in duotone colorways.
Versatility
Plaid wool rugs are the ultimate chameleons in the world of interior design. They adapt effortlessly to different rooms and styles, whether you're aiming for a traditional English country, modern farmhouse, coastal chic, or a cutting-edge, contemporary ambiance. Both Leighton and Grand Central showcase a Glen check plaid, a pattern that integrates seamlessly into various settings.
Combining Old and New
To incorporate plaid wool rugs into a modern setting while preserving their traditional charm, consider pairing them with sleek, modern furniture, using them in conjunction with contemporary color palettes, or mixing them with other design elements that embody modern style. City Block or Gibraltar is a perfect example of a modern plaid that looks sophisticated in a contemporary setting.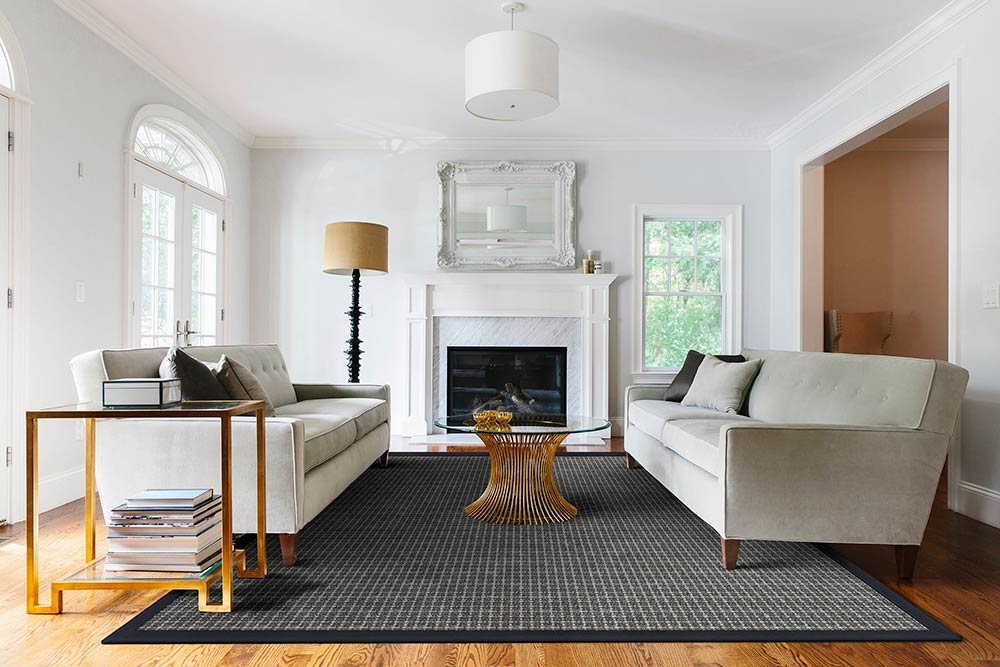 In Conclusion
In conclusion, plaid wool rugs represent a harmonious coexistence of tradition and modernity in interior design. They bridge the gap between the past and the present with their versatile designs, from traditional, colorful tartan plaids to minimalist, neutral plaids, making them a valuable addition to any home seeking to strike that perfect balance. So, if you're looking to infuse your space with a timeless charm that meets the demands of modern living, consider the allure of plaid wool rugs – where tradition gracefully meets modern style.