Outdoor runner rugs are ideal for directing traffic, defining a space, and of course, decorating an outdoor or transitional area. Since not all walkways, breezeways, porches, and balconies are the same size, creating a custom sized outdoor runner is the best solution for the perfect fit. We have been offering custom rug options for 30 years and share how to create a custom runner, the best placement for runners, and how to take care of your outdoor rug.
Custom Sizes vs. Standard Sizes
Many rug retailers only sell area rugs in standard sizes, meaning the most common sizes—like a 2'x8' or 3'x12' rug—are offered. At sisalcarpet.com, you can specify the exact dimensions for your outdoor runner. In some cases, you can also decide the border style. If you need a runner that is 3'6" W x 13' L to fit a long porch, no problem.
With our custom rug builder, once you have selected the style and color you want, all you need to do is enter the dimensions, select the border and other additional details, and you are on your way to creating a unique runner.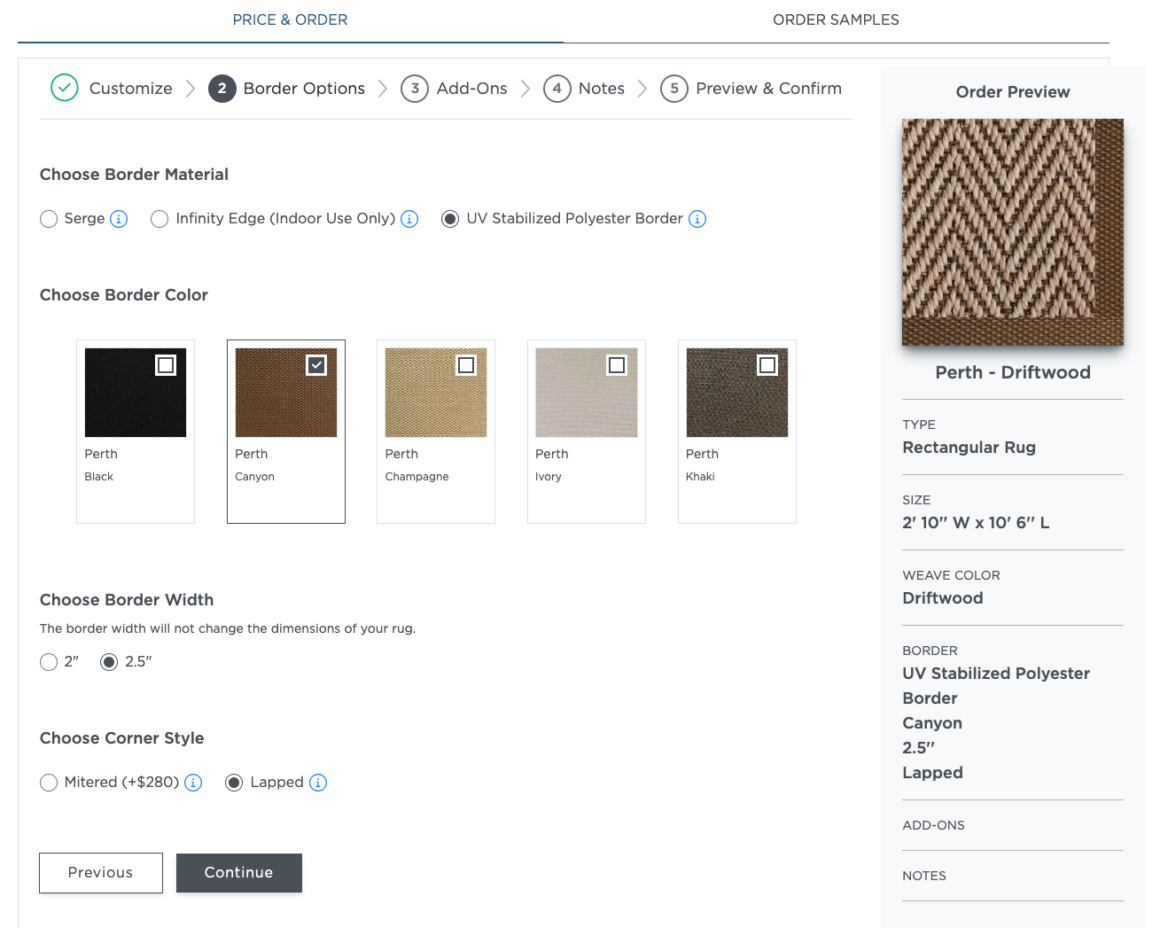 For our hospitality and trade customers, you can order multiple custom runner rugs to outfit a project like a hotel pool deck or covered walkways. Contact our concierge team for assistance.
Where can I put an outdoor runner rug?
A runner made from indoor-outdoor friendly materials can go anywhere, including transitional spaces like entry ways or breezeways as well as porches or balconies. Many modern synthetics can withstand full exposure to sun and rain, so a covered area is not always necessary. Additionally, a contract-rated outdoor carpet like Bowen or Brisbane can be used in hospitality settings as well as residential spaces. It is important to read the specifications for the product and understand the limitations of the specific outdoor rug material.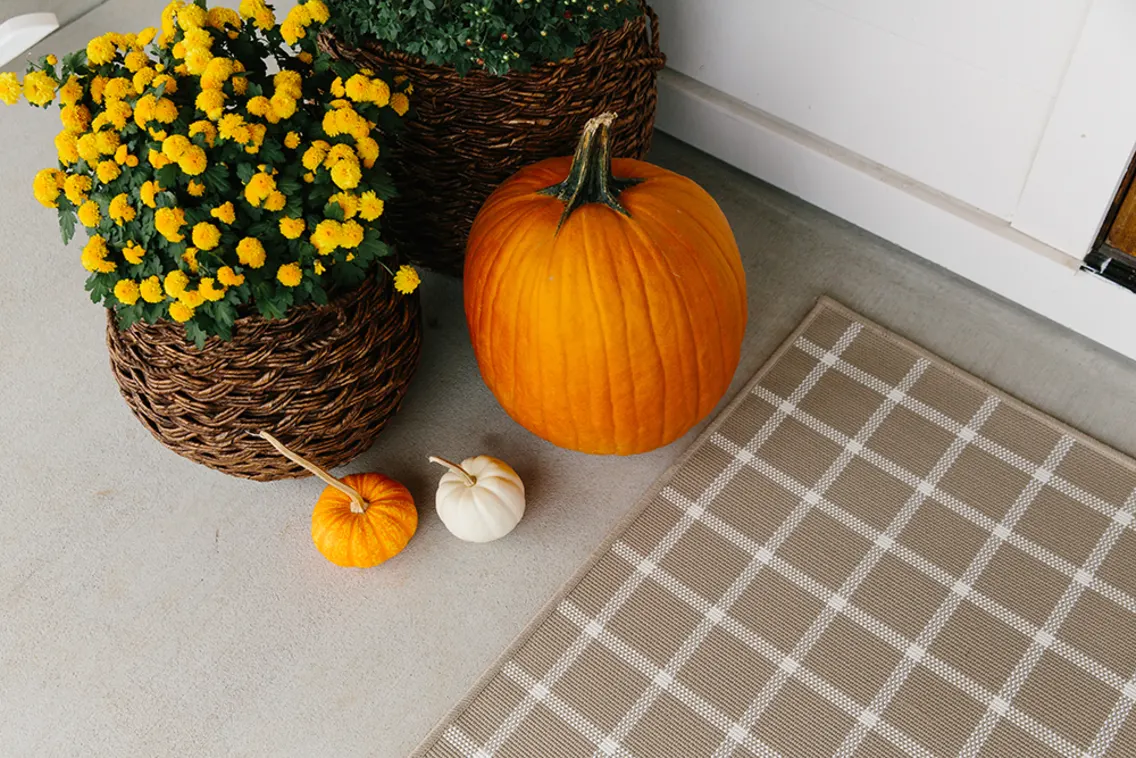 Can my outdoor runner be used on stairs?
That depends on the backing. In our experience, unbacked polypropylene runners do not perform well on stairs over time. The yarns are susceptible to snagging and sprouting, and seaming may compromise the weave's integrity. Please consult with an experienced, professional installer before embarking on a stair installation project.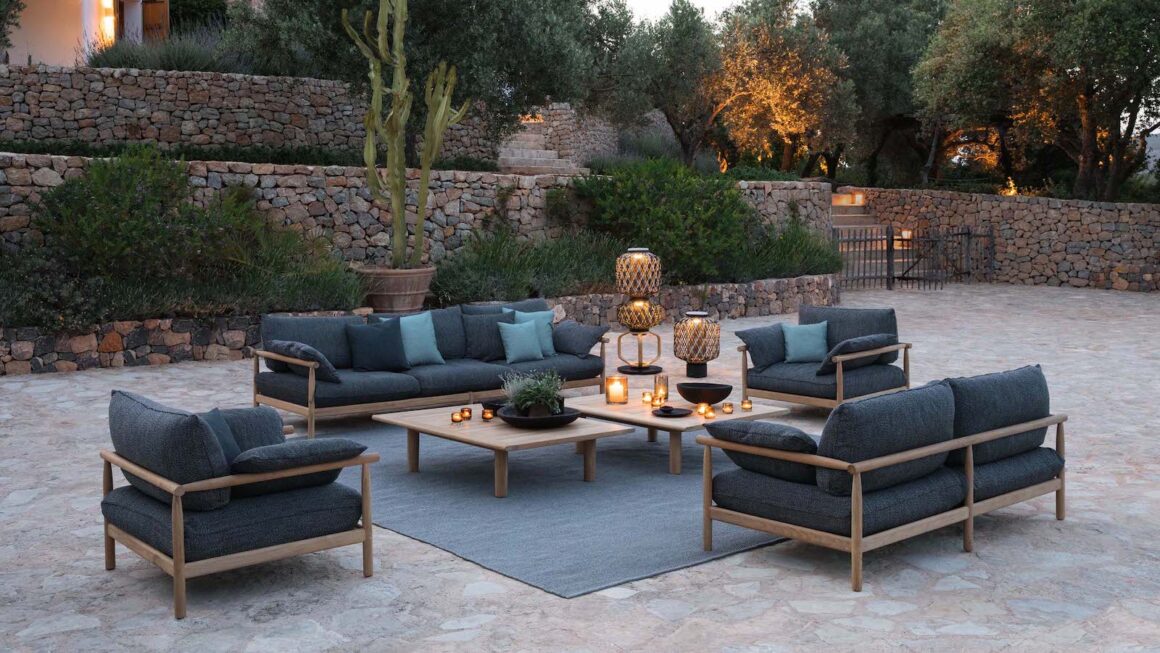 What materials make the best runners?
Whether you are looking for an indoor-outdoor runner that can easily move between the front porch and the laundry room or a completely waterproof rug, certain materials perform better than others. Look for polypropylene, woven vinyls, poly silks, or nylons. All of these materials are impervious to water, but a polypropylene with a backing will be more comfortable as an indoor-outdoor runner and a woven vinyl can withstand a deluge of water and survive.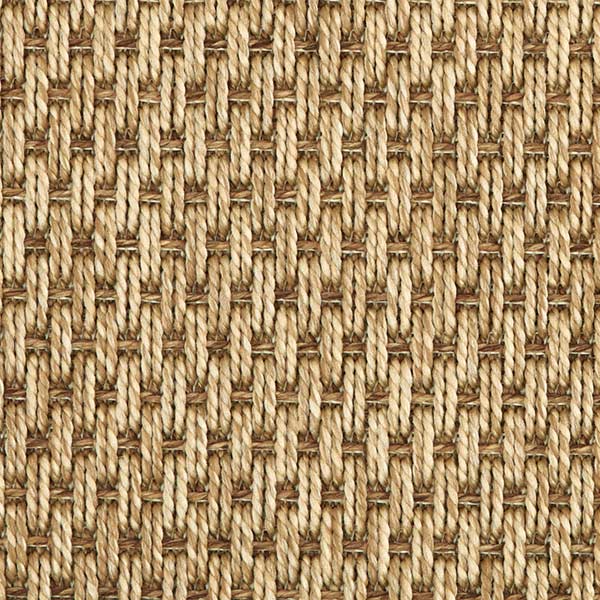 How do I care for my outdoor runner?
Like all outdoor rugs, the first line of defense is choosing the right material. Some materials can be hosed off while others may require spot treatment to deal with spills or stains. All of our rugs come with detailed care instructions that are accessible under the Care tab on the weave's product page.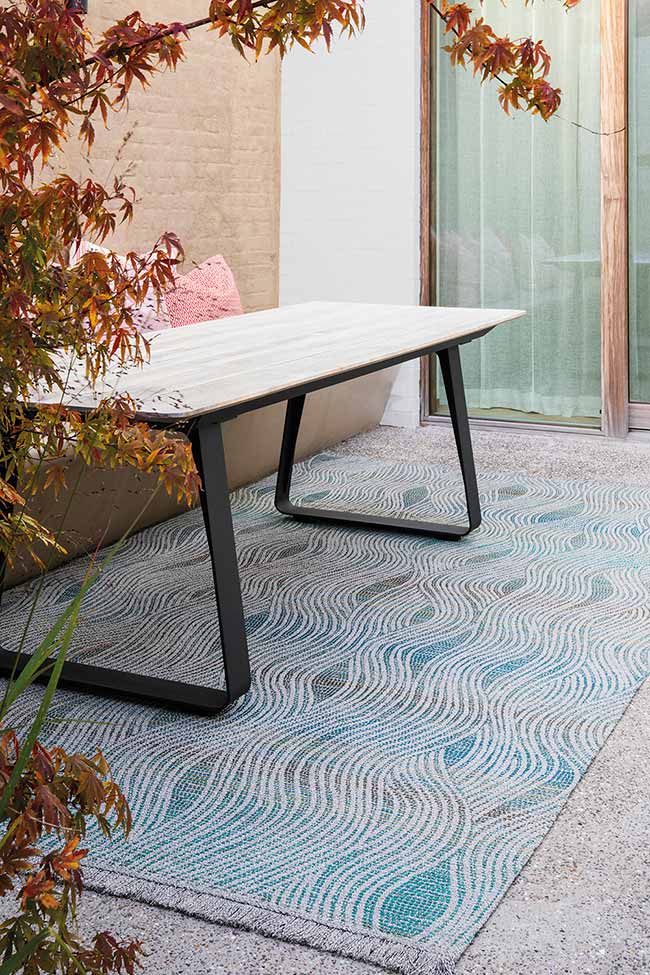 The best outdoor performance materials are UV resistant, stain resistant, and mold and mildew resistant. Once you have a durable, outdoor-friendly rug, we recommend regularly rotating the rug to balance wear and tear. Also, when the alfresco season is finished, store your rug under cover or indoors for best results over time.